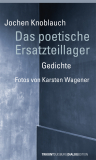 Welcome
Welcome visitor! Would you like to login? Or would you like to create a new account?

This is the online shop of the publishers Dialog-Edition – Duisburg-Istanbul and Trikont-Duisburg.
Booksellers can also shop here, simply register with their VAT ID.
Do you have problems with registration, ordering etc.?
Send us an email: shop@dialog-edition.de

You can find our calendar of events here.
Our TOP-products


Bestsellers